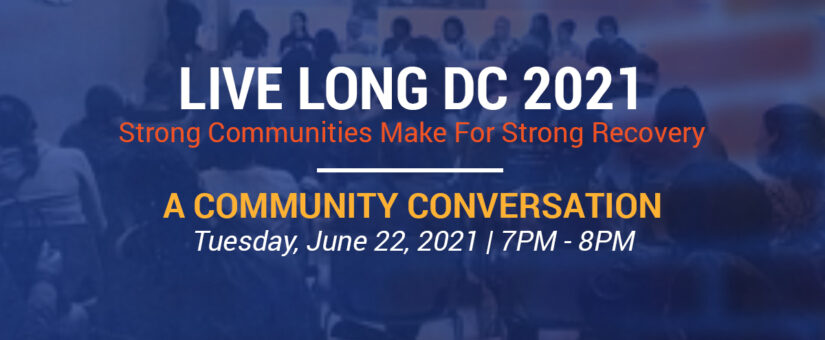 A Community Conversation – June 22
RECOVERY: Reimaging our outlook in combating homelessness.
To discuss how treatment and recovery effects the modern day family and the solutions used to engage members in healthy living Panel: Representative from Total Family Care Coalition.
Representatives "Everyone Home DC" a Ward 6 agency that supports the holistic needs of individual and families at risk of or experiencing homelessness.
Tuesday, June 22, 2021
7PM - 8PM